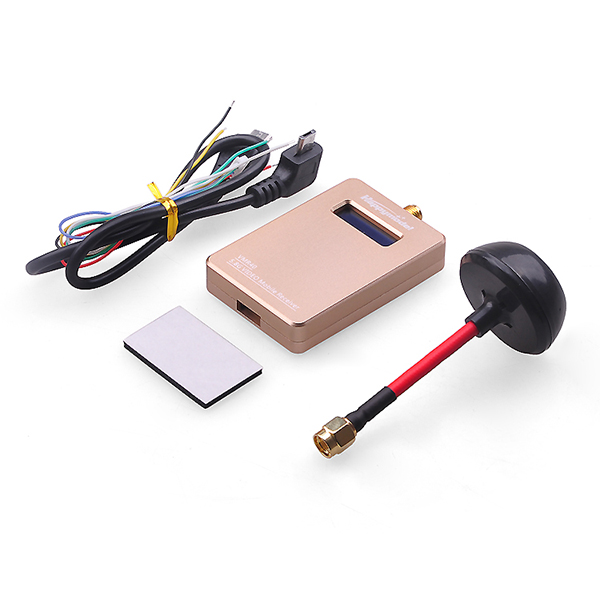 SKU
VM-R40
Added
2016/07/08
Updated
2016/07/08
 
Features:
3 Kinds of Display Devices
:
OTG to Android Phones, USB to PC, AV Displayer
Application Methods:


For Android Smartphone
1.Install a VI software on your Android Smartphone
2.Connect to VMR40 Receiver Directly with OTG cable (no need external power supply)
3.Power on, search frequency on your VMR40 receiver
For PC
1.Connect to PC with USB cable
2.Turn on AMCP camera or MP ground station
3.Power on, search frequency on your VMR40 receiver
For AV Displayer
1.Weld the data lines yourself, and connect to corresponding AV connectors (2-3S power supply for receiver)
2.Search frequency on your VMR40 receiver, while the transmitter is at work.
* Hint:
1. OTG compatibility: When use OTG connection, power output from some mobile devices may not sufficient to power the receiver, or encounter black screen, also not all mobile devices are compatible with OTG connection, you may need to try with other compatible devices if your current devices are not compatible.
2. It is normal that the temperature of the receiver is bit of high during working, as the device is working under high frequency and high power mode.
Specifications:
FPV 5.8G 40CH Wireless Receiver VMR40 (Support OTG Connection to Smartphone, Tablet)
Modulate Type: FM
Resolution: 640x 480 30fps
Working Current: USB 5V 250mA
Working Voltage: 8-13V
Weight: 56g
Temperature: -10~65 Celsius Degree
Android APP download
Interface definition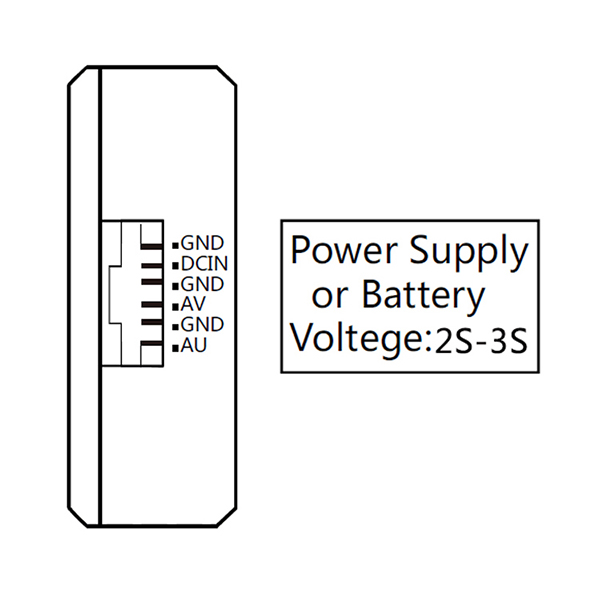 Button / Interface introduction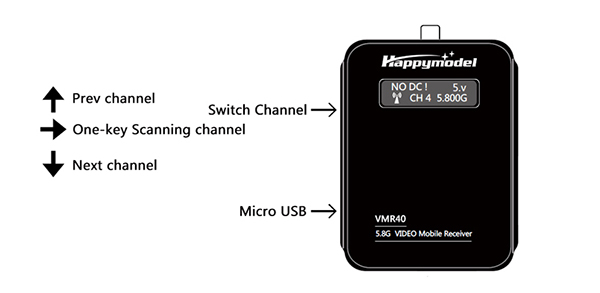 System Connection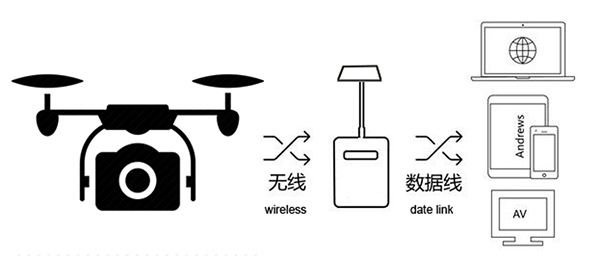 MiniUSB cable connection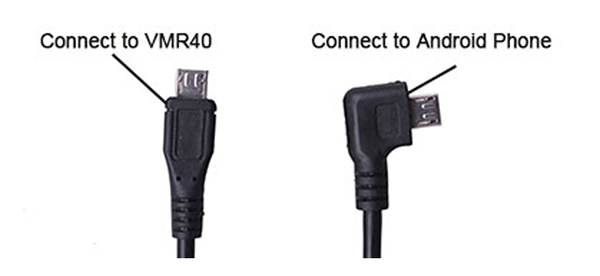 Includes/Requires:
Includes:
1x receiver (VRX)
1 x antenna
1 x USB cable
1 x DIY cable
Back to computer version.