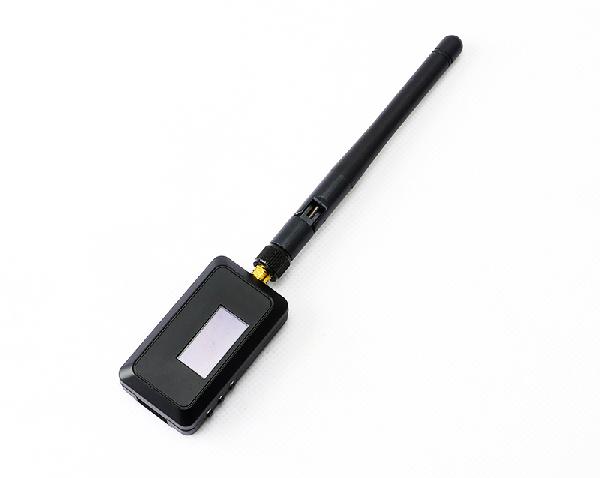 SKU
SKYN05
Added
2015/01/22
Updated
2015/01/22
 
Features:
Product Instruction
Welcome to enjoy the Skyzone wireless AV transmiter. SkyZone products
have forged a reputation for quality and reliability and are tested and
developed by FPV pilots for FPV pilots.
The SKY-N500 Transmitter packs a whopping 500mW of ultra clean 5.8GHz
power! A must for those looking for long er range and locked in video. The
N500 can transmit a full range of 32 channels and comes with a clean
pre-wired harness, it's perfect for any long range aircaft!
The SKY-N50 boast an impressive new feature, the transmitting band and
channel can be changed remotely by the user with a 3 position switch on their
radio. This means you can quickly change to a clear band and frequency
should you encounter interference on your existing channel.
Features
:
 128x64 super bright color digital display with High Brightness & Contrast , clearly visible under the sun
 Channel and Frequency clearly visible on screen
 Output power 500mw, distance no less than 1Km with 2dbi Omni directional antenna
 Suport 2-6S battery and low battery alarm
 Battery Voltage display
 Screen Display: Curent/Temperature/PA Power detecion
Specifications:
FPV 5.8G 32CH 500mW A/V Transmitter Module (TX) W/ OLED Display SKY-N500 | (SMA, jack)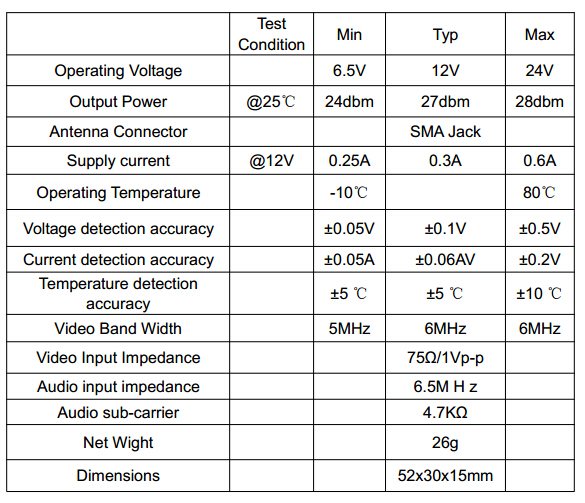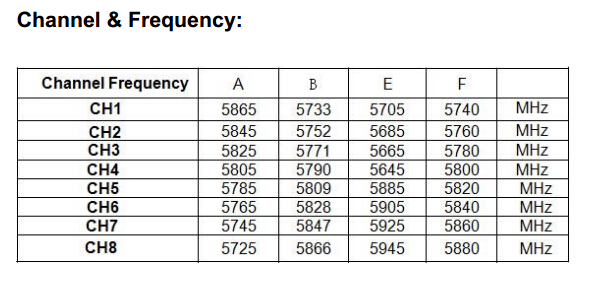 Antenna connector: SMA jack (module side)
Refer to here for connector type diagram
*Note: TX antenna must be installed properly before it is switched on, power on without install antenna, or a improper antenna was used may easily burn the TX, and such damage is not covered by warranty.
Includes/Requires:
Includes:
1 x transmitting unit (TX)
1 x TX antenna (2db)
1 x DIY input wires
Requires:
1 x receiving unit (RX)
Back to computer version.