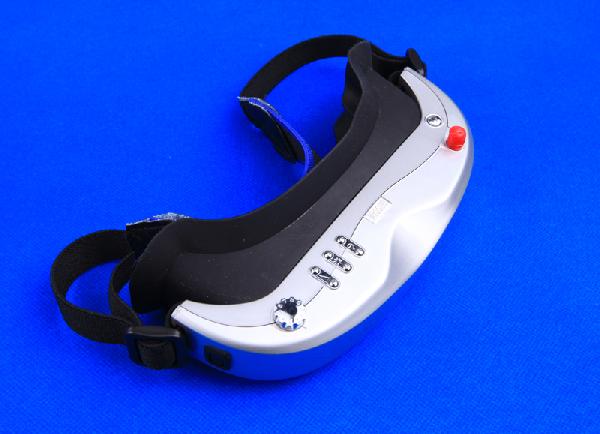 SKU
FOXVGLSV
Added
2014/03/13
Updated
2014/05/08
 
Features:
We stuff everything for FPV into this tiny goggle including 1x2.4G 8CH rx ,1x5.8G CH rx , anti-drift headtrack, 2x none-blue(black) professional FPV monitor 640x480.
antenna sockets, brightness , contrast, and volume adjusting buttons, also build in av in and out make it possible for many many other applications.
Specifications:
FPV 2.4G/5.8G Wireless all-in-one Head Tracing GOGGLE/Video Glasses - Silver
Compatible transmitters (the transmitter for RC model, not the video transmitter):
FUTABA FF-7, FF-8, FF-9, T9Z, T12MZ and T14MZ.
* Other types transmitter may not supported.

Working Frequencies:
2.4G
CH1/CH5: 2410/2370MHz
CH2/CH6: 2430/2390MHz
CH3/CH7: 2450/2490MHz
CH4/CH8: 2470/2510MHz
5.8G:
CH1/CH5: 5705/5885MHz
CH2/CH6: 5685/5905MHz
CH3/CH7: 5665/5925MHz
CH4/CH8: 5645/5945MHz
Includes/Requires:
Includes:
1 x video glasses
1x eye patches
1 x AV connection cables
1 x 2.4G antenna
1 x 5.8G antenna
1 x data cable
1 x JST to DC cable
* There is no printed manual come with this product, download the
English manual here.
Requires:
1 x 2.4G / 5.8G video transmitter
1 x video camera
1x earphone
Back to computer version.