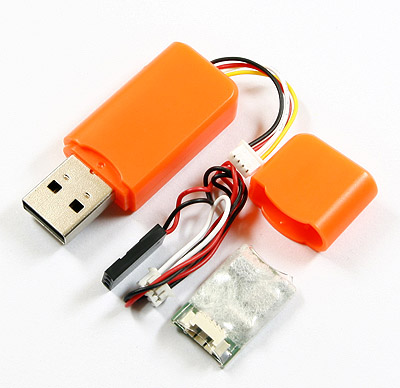 SKU
FD-ALT
Manual
Manual 1
Added
2011/09/20
Updated
2012/12/12
 
Features:
FD-A used to record the height of flying. It is ultra light, small and convenient. Cooperate with software can learn the data of flight clearly.
Specifications:
Dimension: 21×13×5mm
Height Range: -500m~9000m
Weight: 1.3g
Height Precision: 0.3m
Connector: 1.25mm pin
Temperature Range: -10℃~90℃
Operating Voltage: 3.7V~8.4V
Temperature Precision: 1℃
Working Current: 6 mA(4.8V)
Sampling Frequency: 1Hz/2Hz/4Hz/8Hz
Upload Interface: USB Storage Capacity >63h(1Hz)
Includes/Requires:
Includes:
1 x FD-alitmeter

* No printed manual, refer to the link in the right upper frame for the electronic version manual.
Back to computer version.