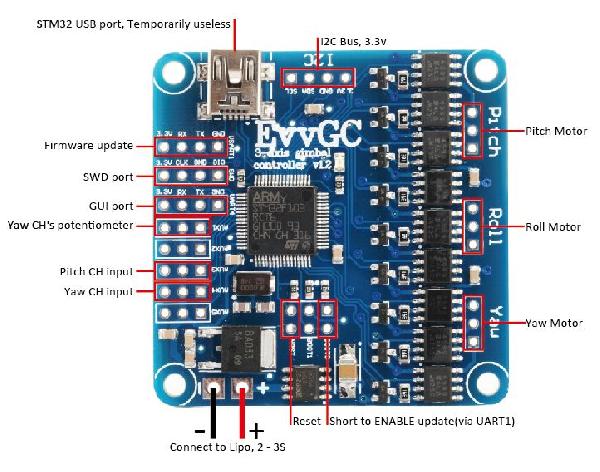 SKU
EWGC-3
Added
2013/07/22
Updated
2013/08/20
 
Features:
FEATURES:

- Based on STM32 and MPU6050
- STM32F103RC has enough processing power even for complex algorithms, and enough timers and other peripheral for 3axis control.
- Controller uses mosfets instead of L6234. This allows to use small, light weight mosfets(sot23, sot363) for gopro controllers, and bigger mosfets(so8, D2PAK) for DSLR's, RED's and other big cameras.
For more information, please refer to below link:
http://www.rcgroups.com/forums/showthread.php?t=1872199

Specifications:
EvvGC 3-axis MOS Open Source Brushless Gimbal Controller W/ Sensor

Main board dimension: 5 x 5cm
Power input: 12V
*
The resisters fixing the MOSFETs burning problem have been soldered on the board,
the resisters are very tiny and hard to notice without using a magnifier.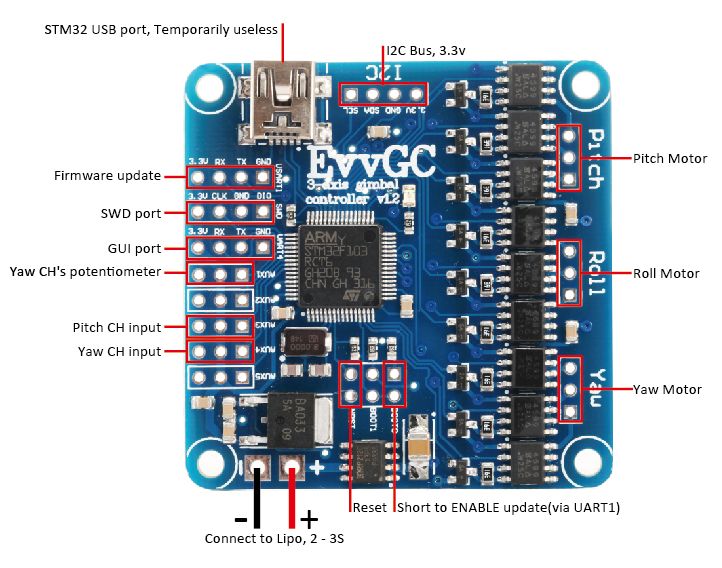 Includes/Requires:
Includes:
1 x main board
1 x sensor
1 x connection wire
Back to computer version.