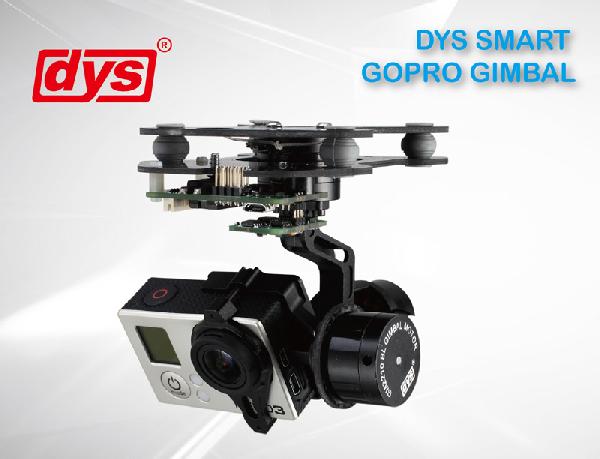 SKU
DYSGP3
Added
2014/03/06
Updated
2014/03/06
 
Features:
DYS 3-axis brushless gimbal for Gopro 3, utilizing 2210 burshless motors, BGC official gimbal controller, tuned at factory and ready to use.
Specifications:
DYS Gopro 3 3-Axis Brushless Gimbal For Gopro 3 (Ready to work)
Weight: 260g (excluding gopro)
Axis number: 3
Gimbal motor: 2210
Gimbal controller: BGC official version (firmware upgradable)
3 axis continuous rotating: supported (suggested not more than 5 turns)
Includes/Requires:
Includes:
1x bushless gimbal
1 x screw bag
2 x D8 fast hooking rails
* This is a gimbal only,
camera is not included
.
Back to computer version.