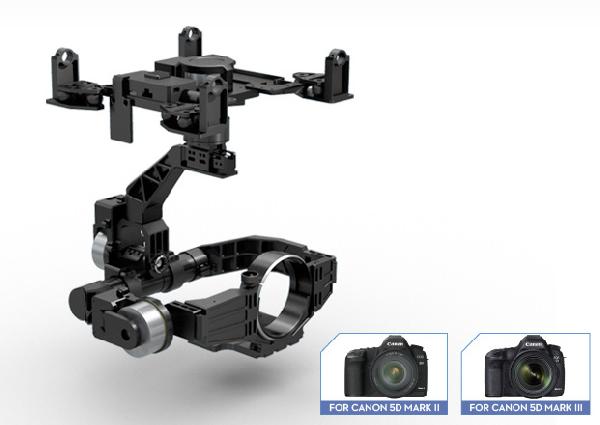 SKU
Z155D2
Brand
DJI
Added
2015/04/20
Updated
2015/04/20
 
Features:
DJI Zenmuse Z15-5D 3 Axis gimbal for Canon 5D Mark II/5D Mark III
DJI Zenmuse Z15-5D 3 Axis Gimbal, based on the technology of the Zenmuse Z15 series gimbal, inherited its predominant strength/weight ratio because of its unique structural design. This release marks another breakthrough in gimbal systems and the precision range of the control angle is within ±0.02°. When used with DJI A2 professional flight controller and an Octo-copter, it will remain stable and precisely with the highest level of stability in controlling any camera equipment even if the aircraft is in strong wind or at high speed. Undeniably, it is the top choice in professional filming or aerial photography.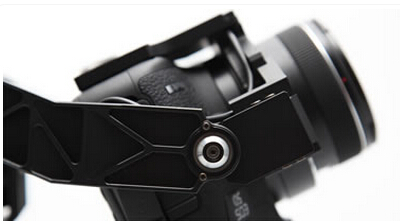 Customized Gimbal Design For The Canon 5D Mark III/ 5D Mark II
In order to ensure the gimbal functions at its best and submits nothing but industry level images, DJI provides a customized Gimbal in accordance with the latest in camera technology… the Zenmuse Z15-5D Gimbal is customized for the Canon 5D Mark III and Canon 5D Mark II for example. The Canon 5D series camera has been providing an unparalleled customer experience as it offers excellent video quality and a variety of recording formats, bit rates and frame rates… and with up to 1920×1080/24P shooting ability, the Canon 5D is a perfect camera for all in the world of aerial photography.
Multiple Control Modes
The Zenmuse Gimbal system offers three types of control modes. Orientation-locked control mode, Non Orientation-locked control mode and Back to Mid-point mode (Horizontal mode). These three modes can be switched both quickly and easily to support the many different requirements of aerial photography.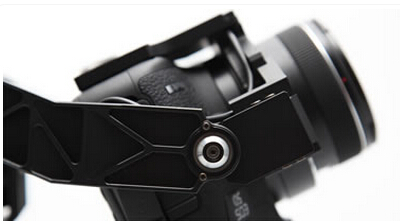 3-Axis Rotation Control
The 3-axis Zenmuse Gimbal system has a creative mechanical design. The control method is simple and easy to use as the movement range of the transmitter stick has direct control over the relative rotation speed. The tail potentiometer greatly increases control, stability and precision, and the internal slip rings avoid needlessly complicated wiring. Both the power and signal lines are integrated into the tubes of the Gimbal, which presents a completely unhindered control axis without limitation providing a maximum Yaw of ±360°, a maximum Pitch of -120°to +15°and a maximum Roll of ±25°.
Built-In Independent Imu Module And Infrared Module
Our new stabilizing algorithm represents the latest in innovation which, together with our highly-precise induction devices, provides perfect performance of attitude control. This integration means that without the requirement of extra installation and connection of extra wires, it is both easy to assemble and extremely stable during flight. The gimbal also provides a specially designed and customized video output module, which includes an infrared shutter control function.
Gimbal Servo Drive Module
Due to our special DJI Customized Gimbal Servo Drive Module, the Zenmuse series of Gimbals offers excellent high precision control characteristics. With high precision, low vibration and high torque characteristics, this module provides additional quality stabilizing features.
A Total Solution
The Zenmuse Z15-5D Gimbal system is a perfect match to the DJI Spreading Wings S1000 Octo-copter flight platform/DJI S9000 Hexcopter flight platform and other DJI products such as the A2 and WooKong-M flight controllers for multi-rotor. Combined with the iOSD Mark II and the 5.8G video link, all together make up DJI's Total Solution, which allowing you to enjoy a convenient, professional and complete aerial photography experience.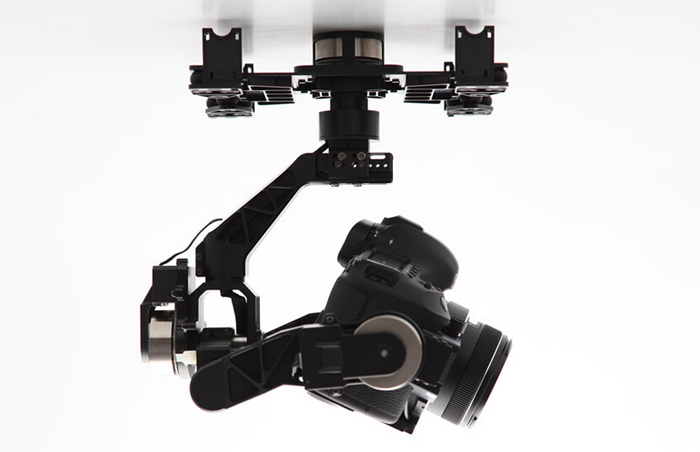 DJI Z15-5D Gimbal has the Built-in Functions:
· Orientation-locked control
· Non orientation-locked control
· FPV mode (Reset)
Built-in independent IMU module
DJI gimbal special servos drive module
Wireless video transmission supported
Camera shutter control supported
Wide range voltage input supported
S-Bus/PPM Receiver supported

Specifications:
DJI Zenmuse Z15-5D 3-Axis gimbal for Canon 5D Mark II/5D Mark III


Peripheral

Supported Camera

CANON EOS 5D MARK II; CANON EOS 5D MARK III

Current Supported Lens

CANON EF 24mm f/2.8 IS USM

GCU Input Power

4S~12S LiPo Battery

Control Requirement

Four spare receiver channels at least

Assistant Software System Requirement

Windows XP SP3; Windows 7; Windows 8 (32 or 64 bit)

Mechanical & Electrical Characteristics

Working Current

Static current: 200mA (@25V)

Dynamic current: 400mA (@25V)

Locked-rotor current: 4A (@25V)

Operating Temperature

-10°C ~ 50°C

Weight

1.42Kg

Dimensions

204mm × 242mm × 264mm

GCU Weight

63g

GCU Dimensions

64.2 mm ×34.1mm ×19.5mm

Working Performance

Load Weight (Reference Value)

2615g(5D MARK II with SD Card & Battery & CANON EF 24mm f/2.8 IS USM Lens)
2664g(5D MARK III with SD Card & Battery & CANON EF 24mm f/2.8 IS USM Lens)

Controlled Angle Accuracy

±0.02°

Maximum Controlled Rotation Speed

Pan axis: ±90°/s

Tilt axis: ±130°/s

Roll axis: ±30°/s

Controlled Rotation Range

Pan axis control: ±360° continuous rotation
Tilt axis control: From -120° to +15°
Roll axis control: ±25°
Includes/Requires:
Includes:
1x DJI Zenmuse Z15-5D 3-Axis gimbal
* This is the gimbal only, Camera or drone are NOT included.
Back to computer version.