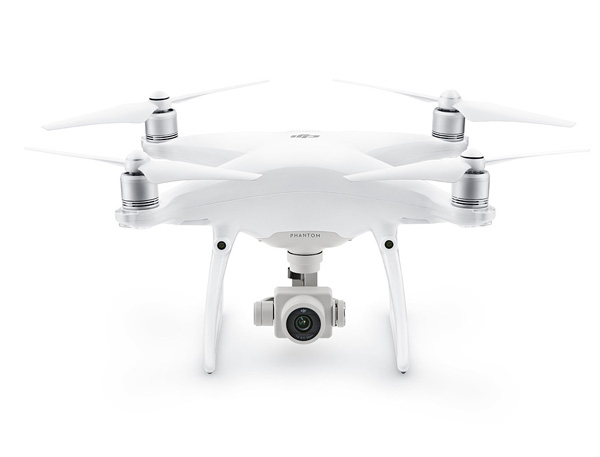 SKU
PHAN4-PRO
Brand
DJI
Added
2016/12/08
Updated
2016/12/08
 
Features:
DJI Phantom 4 Pro Professional White 4K 20MP Intelligent Battery Drone
The Phantom 4 Pro - with 30 minute flight time, 4-way Obstacle Avoidance, 4k Video / 20MP Sensor. Control range 4.3mi (7km), speed of 72km/h and sensor range of 30M. This is the ultimate Phantom. Camera has 1-inch 20MP Sensor and is the first DJI camera to use a mechanical aperature that eliminates rolling shutter distoration that can occur when taking images of fast moving objects or when flying at high speed. Supports H.264 4K videos at 60fps or H.265 4K at 30fps, both with a 100Mbps bitrate. Burst Mode still pics at 14fps. Titianium allow and magnesium alloy construciton increases the rigidity of the airframe and reduces weight. Has 5-directions of obstacle sensing. Has DRAW technology for waypoint control. ActiveTrack tech to automatically recongize subjects and follows them as they move. Also has TapFly tech by tapping anywhere on the screen to move direction. Sensor redundancy making it more reliable with dual IMU units and dual compass modules. This model does not have built-in screen in remote. The Phantom 4 Pro Plus has the remote controller with built in screen.
Specifications:
DJI Phantom 4 Quadcopter w/ 4K HD Camera & Gimbal

Video: 4K
Camera: 20Mp
Brand: Dji
Additional Info
30 Minute Flight Time
4.3 Mile Range (7Km)
72Km/H Speed
4K 60Fps Video
30M Sensor Range
5Direction Obstacle Sensing
Draw Technology For Waypoint Control
Activetrack Tech To Recognize And Follow Subjects
Includes/Requires:
Includes: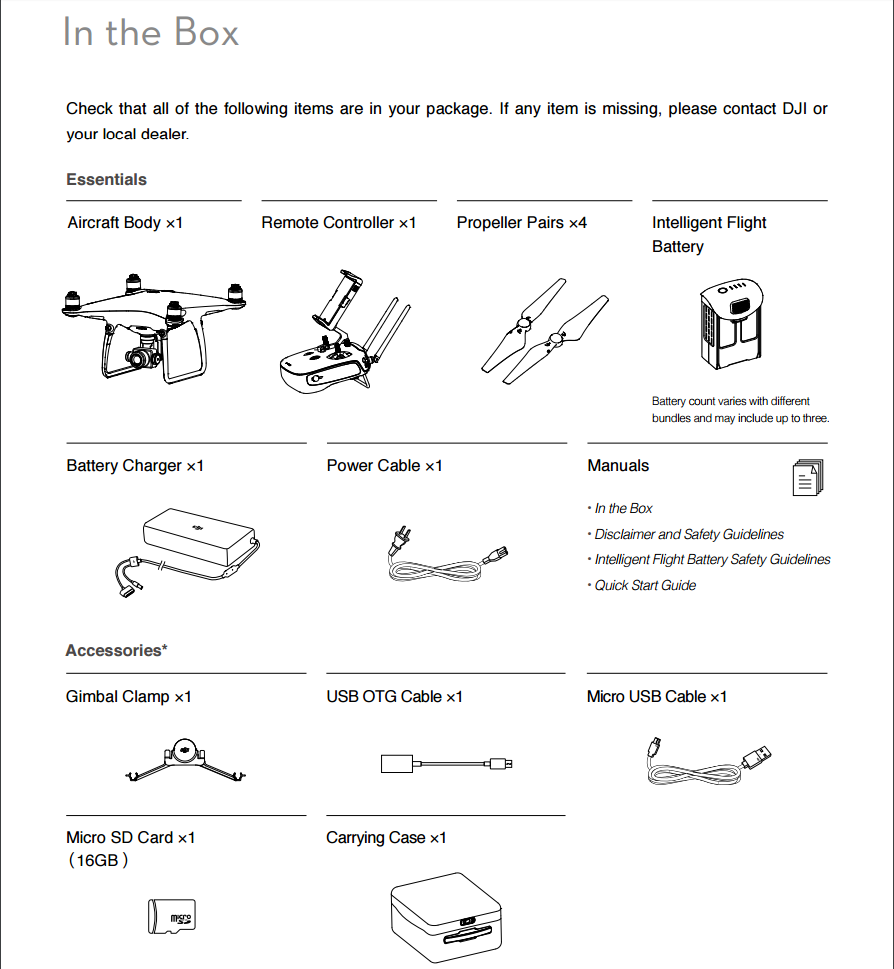 * Battery number included: 1pc.
Back to computer version.