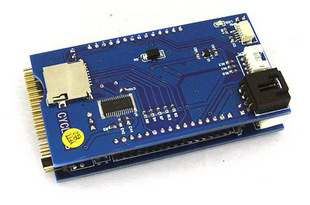 SKU
CYOSD5
Manual
Manual 1
Added
2010/05/07
Updated
2012/08/13
 
Features:
The product is an auxiliary piloting equipment with OSD, auto pilot functions for FPV lovers. The
product has the advantages of small size, light weight, well-developed functions, and simplified
operations.
Specifications:
CYCLOPS FPV ASSISTANT System V1.0 W/GPS
Includes/Requires:
Includes:
1 x OSD main board V1.0 (50g)
1 x voltage and current sensor (30V,50A) (11g)
1 x 10Hz GPS module (9.5g)
1 x setting board (5g)
1 x infrared horizontal sensor (7.2g)
1 x infrared vertical sensor (3.7g)
* No printed manual come with this product, refer to
Electric version instruction manual
.
Back to computer version.