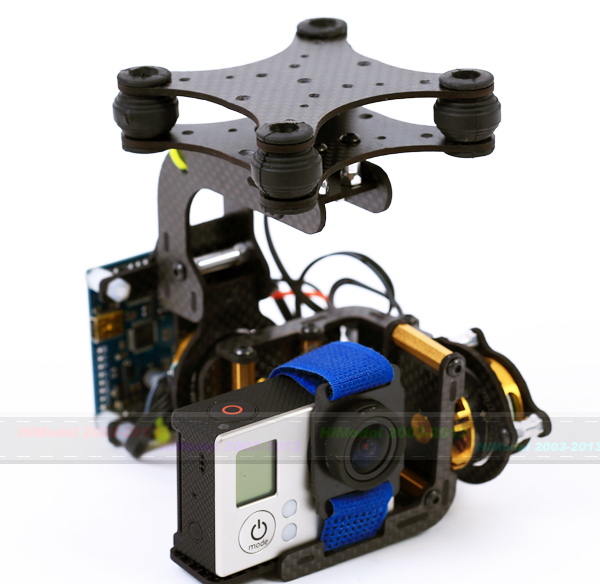 SKU
GOP3CT
Added
2013/06/21
Updated
2018/07/12
 
Specifications:
Brushless Gimbal Assembly for Gopro 3
Weight: 210g

Brushless motor: 2208
Damping ball number: 4
Structure: Glassy Carbon & Aluminum
Suitable camera: Gopro 3 (balanced for Gopro 3)
* This unit can not be flashed with other version of firmwares.
* Gopro camera on photos is for demonstrating purpose only, NOT included in this product.
Includes/Requires:
Includes:
● 1 x bushless gimbal assembly
* Gopro camera not included.
* Parameters have been set at factory and ready to use, considering the complexity of tuning the parameters, it is highly suggested not to adjust the settings of this unit.
Back to computer version.