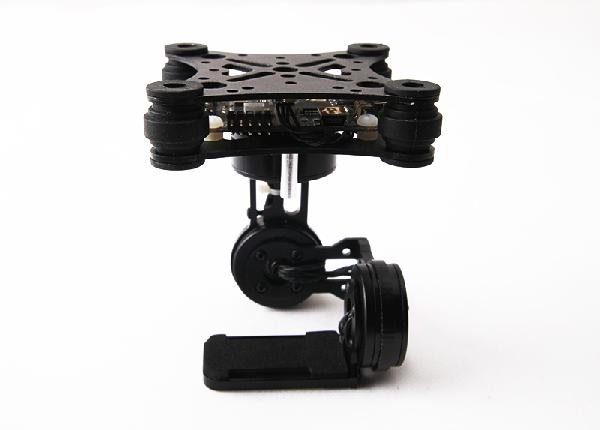 SKU
GOKIT3
Added
2015/11/06
Updated
2017/02/07
 
Features:
Features:
- Ready to use, no setting and adjustment is needed.
- 32-bit ARM computing chip, 700/ s gyro sampling, high precision motor control.
- Adopting 3 high precision 2804 motors.
- Vibration reduced to 1/3 of common 8-bit controllers, greatly increased stability.
- Supported cameras: Gopro 3/ Gopro 4, YI action camera etc.
Specifications:
All Metal 32-bit 3-Axis Gimbal For FPV Gopro 3/ 4 etc. (Ready to work)


Material: all metal
Axis number: 3
Motor type: 2804
Gimbal controller: 32-bit
Firmware upgrading: supported
Power supply: 2-4 S Lipo
Compatible cameras: Gopro 3, Gopro 4, YI action camera etc.
Net weight: 205g
Operation hints:
Install your camera (camera must be installed, otherwise it will keep shaking), power in on and keep it steady for about 20 seconds, it will be ready to use after you hear a Beep. (The gimbal must be kept still, hang it in the air, don't put it on ground during initialization)
Includes/Requires:
Includes:
1 x gimbal assembly
Comments:
Resources:
1. Gimbal controller official website
http://www.olliw.eu/storm32bgc-wiki/Manuals_and_Tutorials

2.
GUI software download, click here.
Back to computer version.