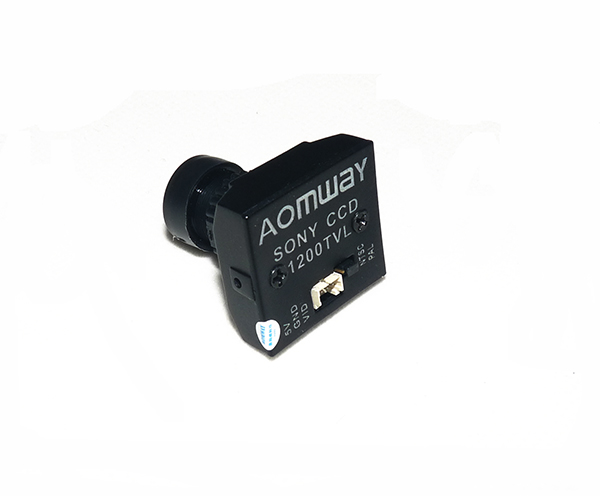 SKU
SONY1200
Brand
AOMWAY
Added
2015/12/15
Updated
2017/12/26
 
Features:
Features:
-Small, Light, 16MP HD camera
-With WiFi function, can download the APP "FIREFLY" or scan the two-dimension code above , to transmit the live image to your phone.
-Compatible with GoPro Camera accessories, includes batteries, gimbals and USB device etc.
-More convenience for FPV system.
-50HZ/60HZ light freqquency setting:When used in indoor, it can avoid the flashing lights.
-Trun ON to reduce Fish eye effect.
-Gyro Image stabilization
* Please keep the packing material, the serial number on the back of the box is the reference number for warranty.
Specifications:
AOMWAY 1200TVL 960P HD 2.8mm Lens Sony CCD Mini FPV Camera

Specification:
- Sony 1/3" HD sensor
- 1200TVL 960P HD CCD
- NTSC/PAL format adjustable via jumping
- Low luminance sensor, better compatiblity with different environment
- Zinc alloy case, weight only 22g.
- Small unit size 26*25mm
- 4.5-5.5V working voltage
- 230mA working current
- 2.8mm color lens
- With Doupont and JST connect cable
- With fIxing mount, convenient to adjust
Includes/Requires:
Includes:
1 x 1200TVL camera
Back to computer version.