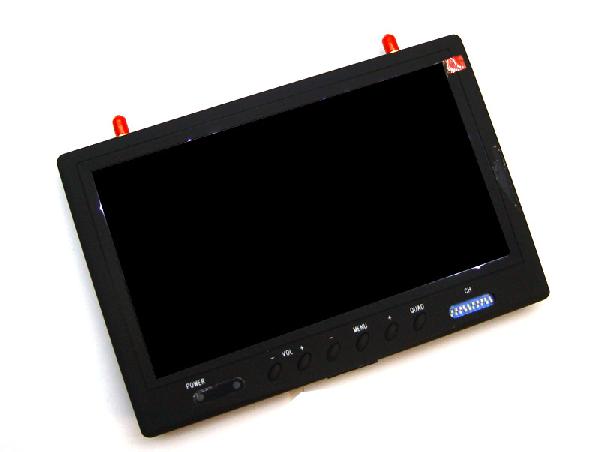 SKU
SKY901
Added
2014/02/25
Updated
2014/02/25
 
Features:
This monitor is specially designed for two angles of view application, like typical commercial FPV aerial photography application, one camera for pilot, another for photographer.
Special featuer:
Dual 5.8G receiver is integrated, support two-way video signals receiving and display.
Supporting picture-in-picture (PIP) function.
* Suggested to use in conjunction with
HiModel TX5502
dual transmitter.
Specifications:
9 inch Dual 5.8G Receiver FPV Monitor (Supporting two-way display & PIP)

Screen size: 9"
Brightness: 450cd/m2 (max)
Contrast: 500:1 (max)
Power supply: DC 7-13V
Power: ≤8W
Speaker power: ≥250mW/8Ω
Dimension: 230 x 155 x 25mm
Antenna connector: SMA jack (on monitor side)
Internal 5.8G receiver frequency:
· CH1: 5705MHz CH1: 5733MHz CH1: 5865MHz CH1:5740MHz
· CH2: 5685MHz CH2: 5752MHz CH2: 5845MHz CH2: 5760MHz
· CH3: 5665MHz CH3: 5771MHz CH3: 5825MHz CH3: 5780MHz
· CH4: 5645MHz CH4: 5790MHz CH4: 5805MHz CH4: 5800MHz
· CH5: 5885MHz CH5: 5809MHz CH5: 5785MHz CH5: 5820MHz
· CH6: 5905MHz CH6: 5828MHz CH6: 5765MHz CH6: 5840MHz
· CH7: 5925MHz CH7: 5847MHz CH7: 5745MHz CH7: 5860MHz
· CH8: 5945MHz CH8: 5866MHz CH8:5725MHz CH8: 5860MHz
* THE MANUFACTURER USES SAME OUTER PACKING FOR MANY DIFFERENT VERSIONS OF PRODUCTS, SO THERE MAY HAVE MANY DISCREPANCIES ON THE OUTER PACKING, PLEASE DISREGARD THOSE DISCREPANCIES IF ANY.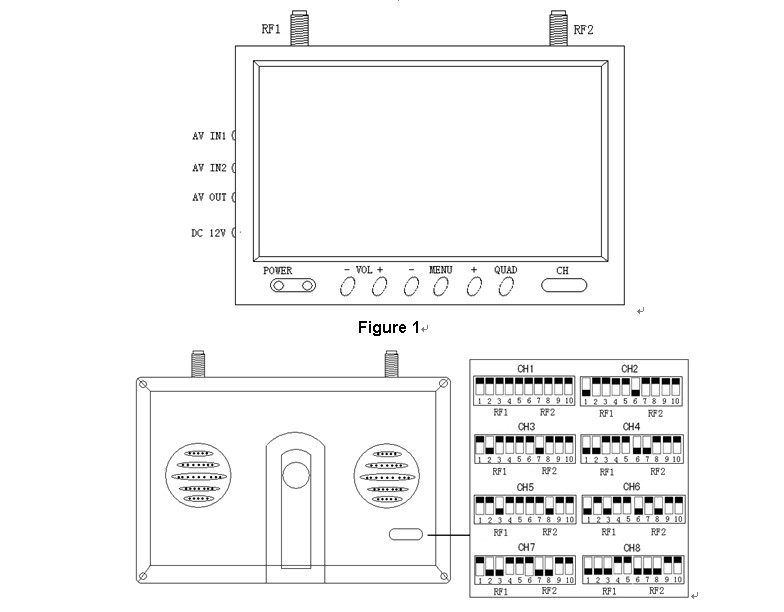 Includes/Requires:
Includes:
1 x monitor
2 x 2db antennas
1 x sunlight shield
1 x power input cable
Back to computer version.