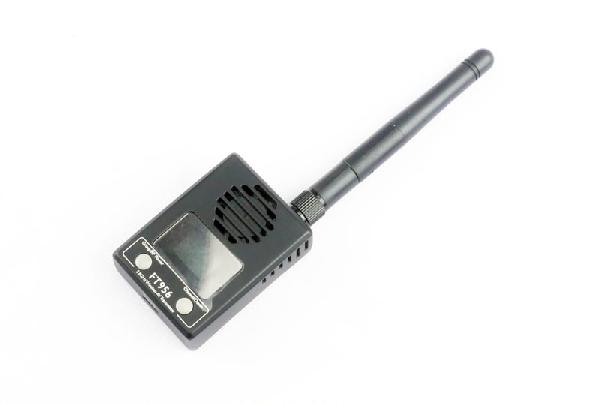 SKU
FT-956
Added
2014/11/06
Updated
2016/03/07
 
Features:
SPECIAL FEATURES:
1. Output power is adjustable between 25-800mW, suits different working environments.
2. LED display shows current working frequency and output power.
3. All metal case, ensures good heat emission.
3. Built-in cooling fan, ensures reliability under high power working.
Specifications:
5.8G 25-800mW Adjustable Transmitter W/ LED Display FT956
Power input: 6 - 25V
Transmitting current: 450mA/ 800mW @ 12V;
Transmitting power: 25/50/100/200/400/600/800mw adjustable
Dimension: 50 x 37 x 17mm
Weight: 40g (excluding antenna and wire)
Antenna connector: SMA, jack (on module side)

Operation methods:


a. Select working channel: After power on, press left button select ABEF groups, press right button adjust 1-8 channels.
b. Select output power: press and hold down left button, it will enter into power options after several seconds, press left button to increase output power, and press right button to decrease power, once set the desired option, power off and re-power on the module, then the new setting will take effect.
Includes/Requires:
Includes:
1 x transmitting unit (TX) with antenna
1 x gopro connection cable
1 x DIY signal input wire
2 x loops & hooks
Requires:
1 x receiving unit (RX)
Back to computer version.